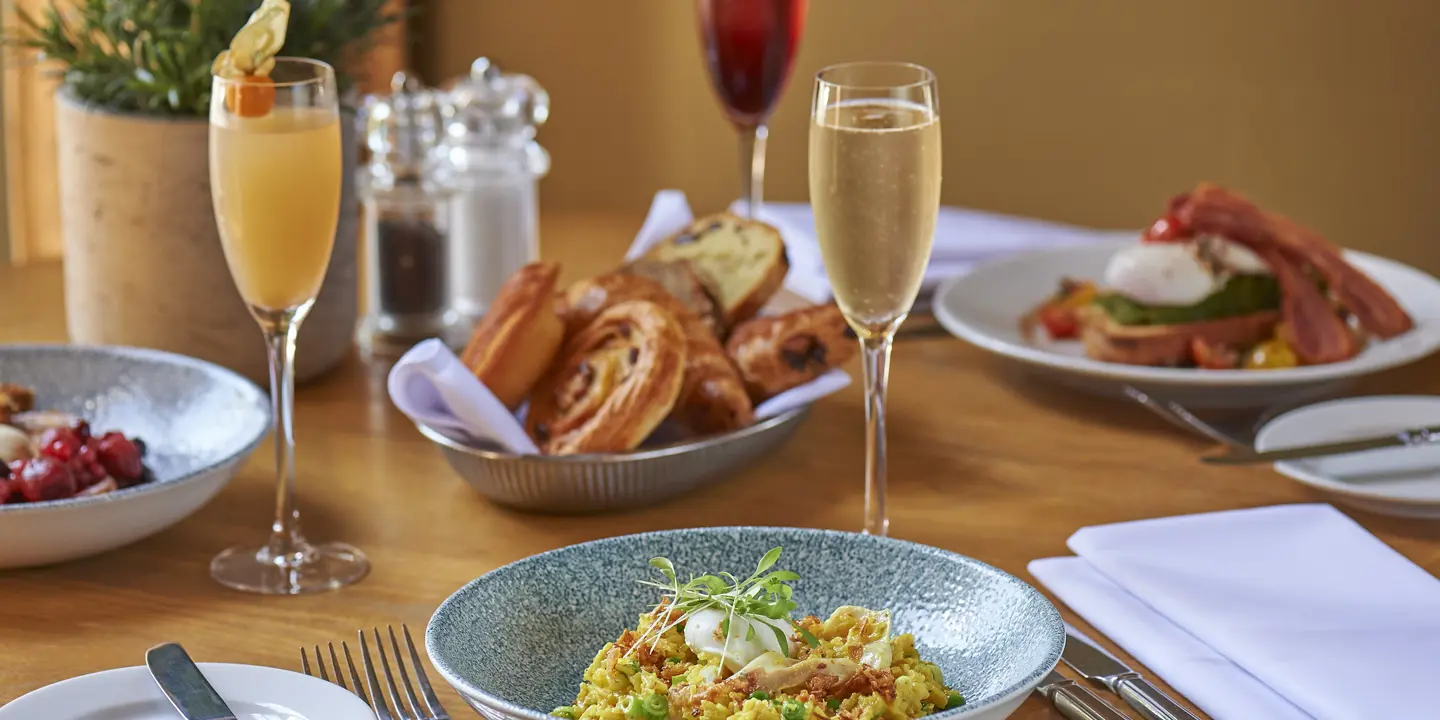 CLASSIC BRUNCH WITH FRENCH FLAIR
C'est brunch
Weekends are for rest and relaxation. Start your day off slowly and relish a relaxing slumber as you can skip breakfast and take things at an easy pace knowing you have an indulgent brunch to look forward to with Hotel du Vin.
It is the perfect opportunity to catch up with family and friends without lifting a finger. Enjoy our new classic brunch plates and side dishes, along with a selection of cocktails and wines… we have options for baby brunchers too! For added convenience, why not make the most of our C'est Brunch Package, which includes our bakery selection to share along with your choice of tea or coffee, fruit juice, brunch plate and two drinks, per person. Once you are feeling well and truly satiated, perhaps a stroll around town for some retail therapy or a brusque walk around the park to work off any excesses.
To get your taste buds tingling, can we tempt you with truffled scrambled eggs on toasted sourdough, smoked haddock and poached egg crumpet with mustard butter or perhaps something a little sweeter with our indulgent crêpes with caramelised bananas, Nutella and crème Chantilly? Take a look at the menu below and get your brunch dates in the diary soon!