The medieval port town of Poole is situated next to the sea and is full of tourist attractions and activities, such as its famous pottery and National Trust sites including the beautiful Brownsea Island. These appealing sights and great things to do in Poole also include Poole Harbour and the Sandbanks peninsula, with excellent facilities for boating and water sports - including both windsurfing and jet skiing, a number of highly acclaimed restaurants and cafés, and historic 18-century buildings.
Poole is also one of the most popular areas in the south-west of England for fishing, deep-sea fishing, and coastal walking along the stunning Jurassic Coast. Set just back from the Quayside is the High Street, where a plethora of shopping opportunities present themselves. The Lighthouse Centre for the Arts is a fantastic venue for music acts, Comedians and top dance and drama productions. The Poole Tourist Information Centre (TIC) is also to be found on the High Street.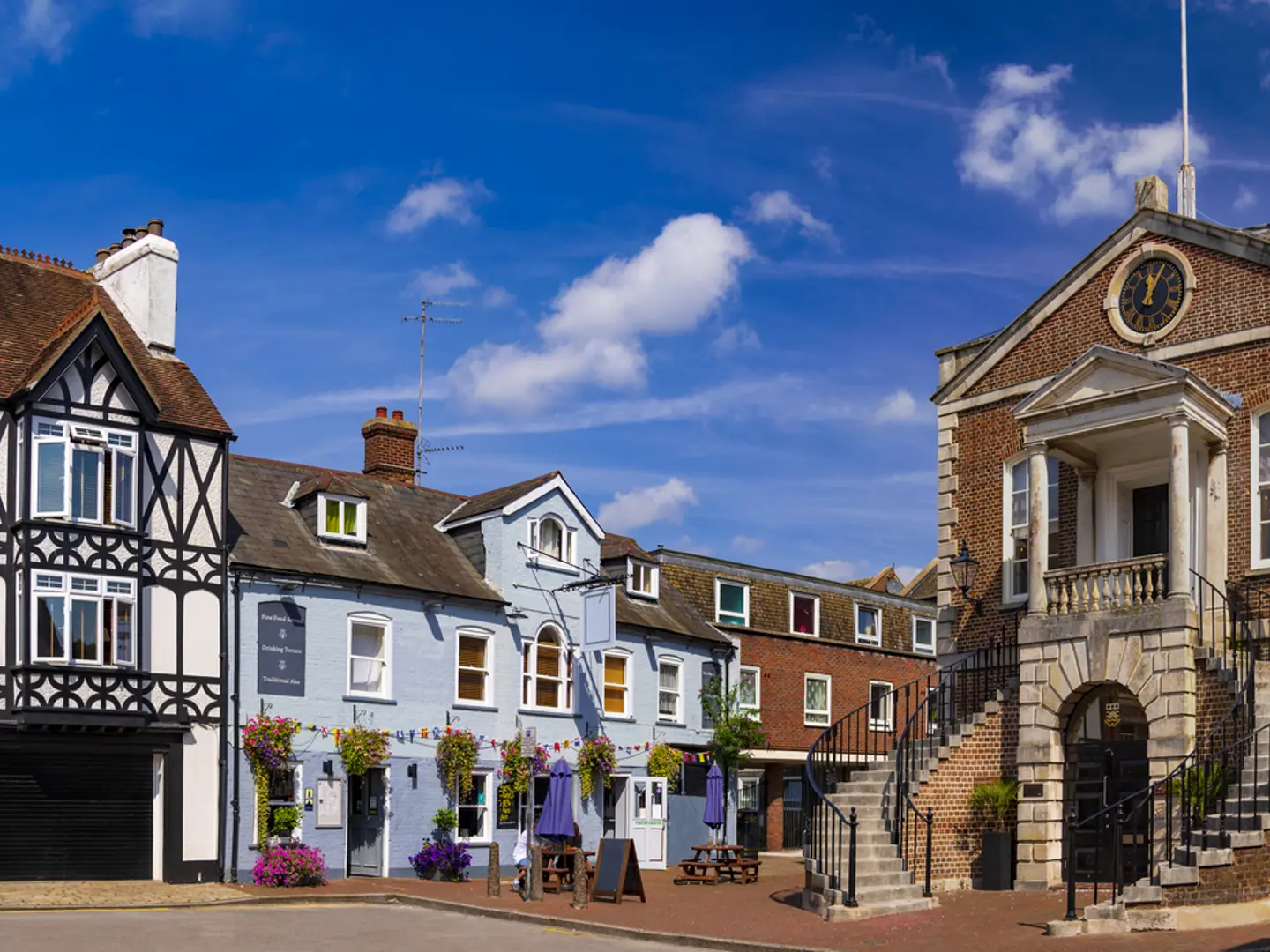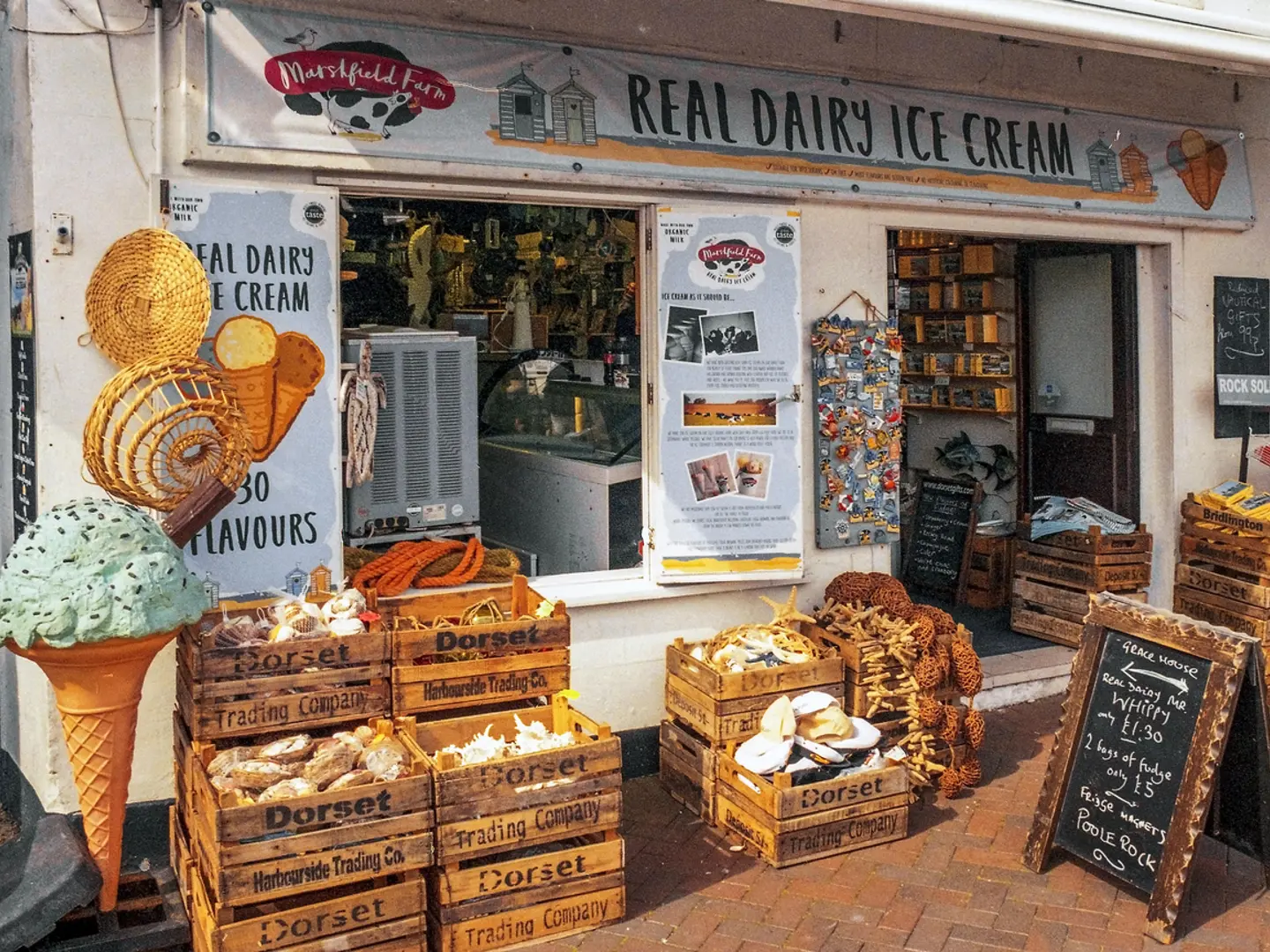 THE BEACHES
Dorset beaches are amongst some of the finest in England and are often referred to as the 'Florida Keys of British beaches'. There are more than 5 km / 3 miles of golden beaches in Poole, and these are popular with both tourists and locals in the area. Poole Quay is one of the most vibrant areas in the town and has an exciting, friendly vibe. Attractions at the Quay include numerous restaurants, cafés, bars, and public houses. Spending time at the beaches is one of the best things to do in Poole, Dorset, if you're looking for a relaxing break. If only the best beaches in Poole will do, head to Branksome Chine Beach, Branksome Dean Beach, Canford Cliffs, or Sandbanks Beach.
BROWNSEA ISLAND
A short ferry ride from the mainland, Brownsea Island is one of the top Poole tourist attractions, and understandably so! No private vehicles are allowed on the island, but there are plenty of paths and trails that wind their way through this nature reserve of heathland, woodland, and wetlands. While there, you're likely to spot Sika deer, red squirrels, and a stunning variety of birds.
POOLE HARBOUR CRUISES
If you're hoping to find fun Poole Harbour things to do, you won't be disappointed. City Cruises offers several different cruise tour options. Choose from cruising around the harbour and the islands to a return trip to Swanage or even a tour of the Jurassic Coast.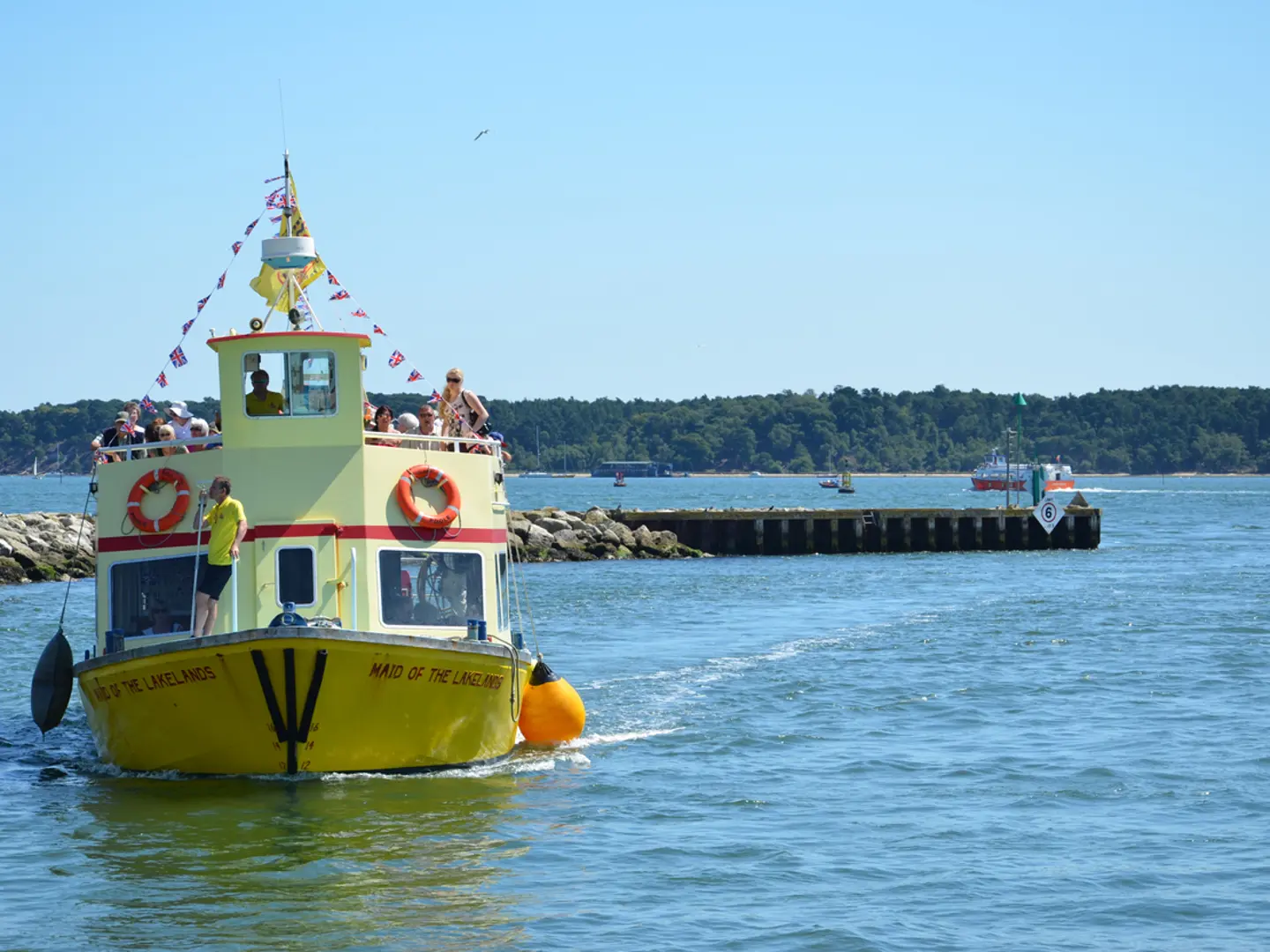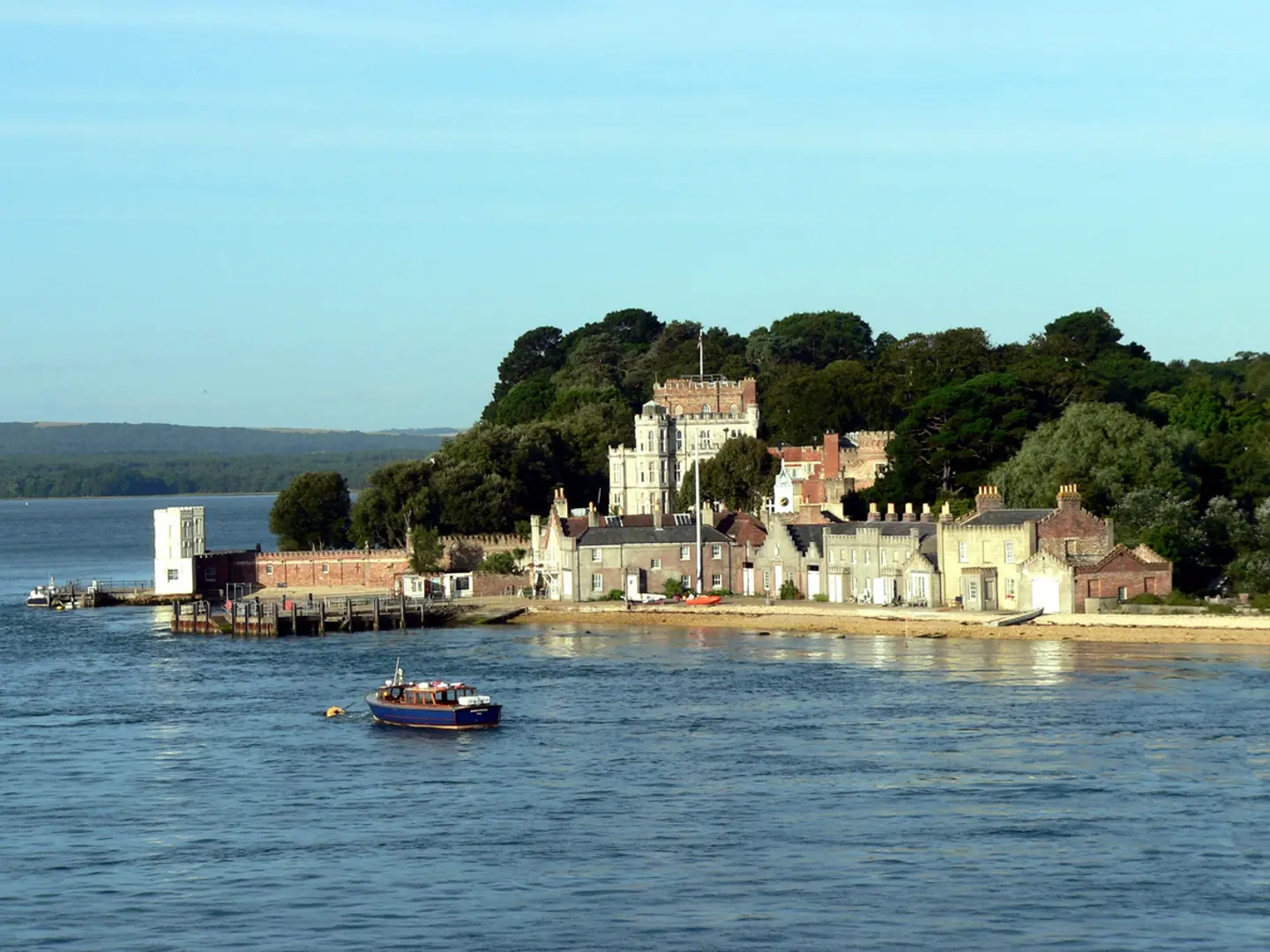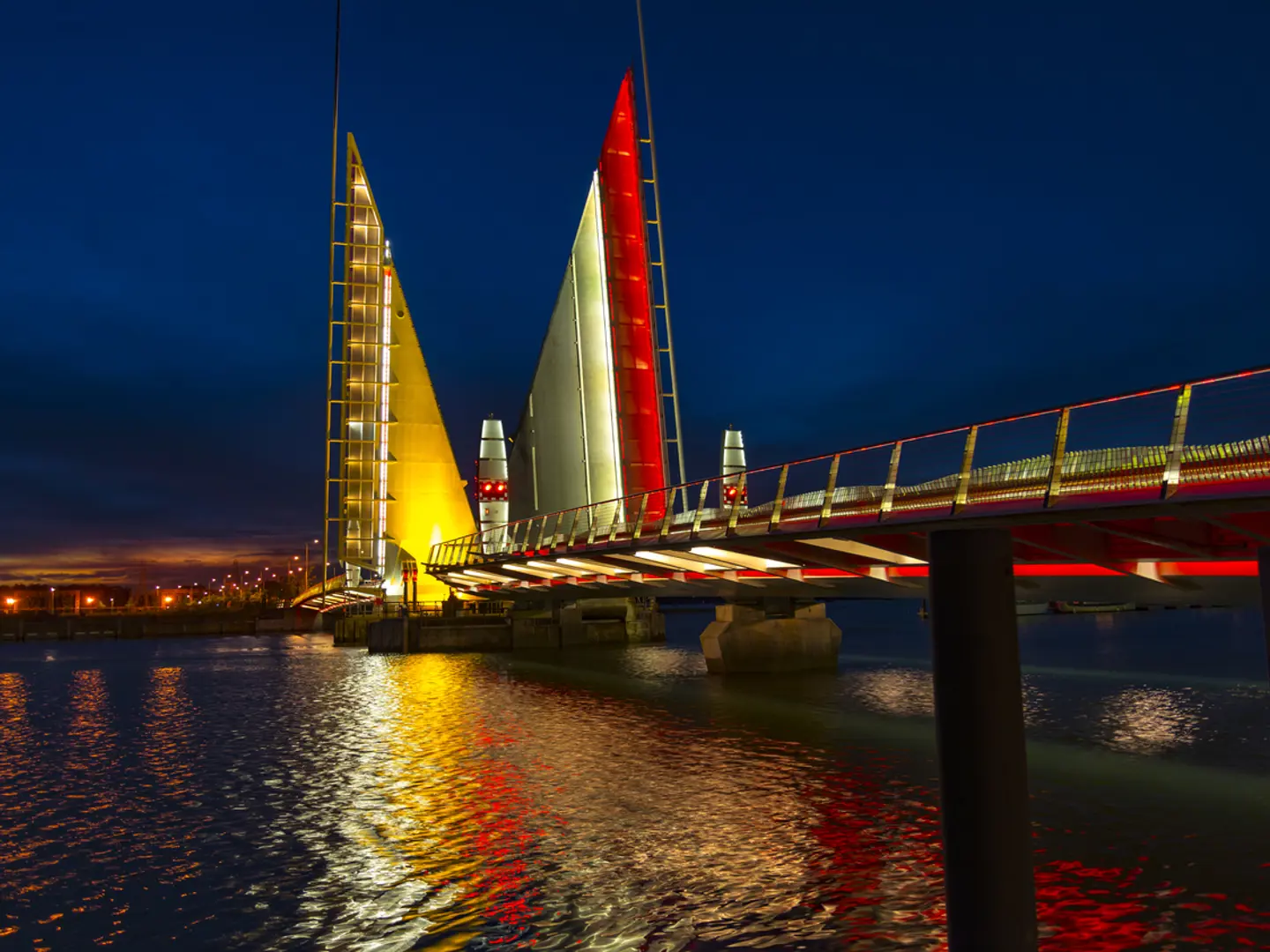 COMPTON ACRES
A favourite Poole attraction, Compton Acres offers 10 acres of landscaped gardens to explore or simply relax in. Spend a few hours discovering the delights of the five themed sub-gardens, including the stunning Italian garden, tranquil Japanese garden, heather garden, a rock and water garden, and the less formal Wooded Valley.
SCAPLEN'S COURT MUSEUM
Take a trip back in time at Scaplen's Court Museum. One of the best things to do in Poole if you're a history lover, the museum is housed in a former inn that dates back to the 1300s. The many displays inside document Poole life from the 1400s to the end of the 1800s. A few highlights include a period kitchen and walled herb garden, a Victorian schoolroom, and a stone fireplace with graffiti left in the 1640s by Parliamentarian soldiers who lodged at the inn during the Civil War.
DAY TRIPS TO GUERNSEY FROM POOLE WITH CONDOR FERRIES
Hotel du Vin Poole is only half a mile from Condor's ferry terminal, and with a quick trip onboard the Condor Liberation, you could be exploring Guernsey's luscious landscapes and delicious local cuisine. Day trips are available twice a week, so start planning your day trip to Guernsey. You can go on foot or take your car depending on how you'd like to spend your time ashore.
These Poole tourist attractions are sure to whet your appetite for further exploration of this quirky, charming seaside town. Enjoy the perfect Poole getaway at our hotel.