With more than 8,000 acres of parks and open spaces and an array of other lifestyle and leisure options, Birmingham offers plenty of choice for relaxation and entertainment. From the picturesque Birmingham Botanical Gardens & Glasshouses, a fifteen-acre, Grade II listed Edwardian Arts and Crafts-style garden on the University of Birmingham's Edgbaston campus, to the high-tech interactivity of Thinktank, an innovative science museum at Millennium Point, there are many attractions in Birmingham to pique your curiosity. Use our guide to find the best things to do in Brum. 
BIRMINGHAM BOTANICAL GARDENS AND GLASSHOUSES
Birmingham Botanical Gardens provides a relaxing escape close to the city centre. Our hotel near Birmingham Botanical Gardens places you in easy distance of this must-visit attraction. Originally designed in 1829, the Grade II listed gardens retain the original layout as well as many original features. Explore the arid, Mediterranean, sub-tropical, and tropical glass houses, visit the Alpine and Butterfly houses, and wander along the beds and shrubberies of the main lawn. You'll also find a sunken rose garden, a conservation garden, and much more. Distance from Hotel du Vin - approximately 2 miles.
CADBURY WORLD
Cadbury World is the only purpose-built visitor centre in the UK devoted entirely to chocolate. If you're a chocaholic, you'll certainly agree that Cadbury World is one of the best attractions in Birmingham. Located in the grounds of the original Cadbury factory in Bournville, Cadbury World is a multi-sensory exploration of your favourite treat and its fascinating history. You won't find a factory tour, but you will find animatronics, static sets, a multi-sensory cinema, video presentations, interactive displays and activities, and demonstrations by staff. You'll also have the chance to indulge, thanks to a café and the world's biggest Cadbury shop. Distance from Hotel du Vin - approximately 6 miles.
SHOPPING
There are more than 160 of the most desirable shops for you to explore in Birmingham City Centre. Visit the famous Bullring, Pallasades and Pavillion indoor shopping malls, all just yards away from Hotel du Vin. Their proximity to some of the best attractions and activities in Birmingham City Centre make them a great detour on your way back to your comfortable room at our hotel.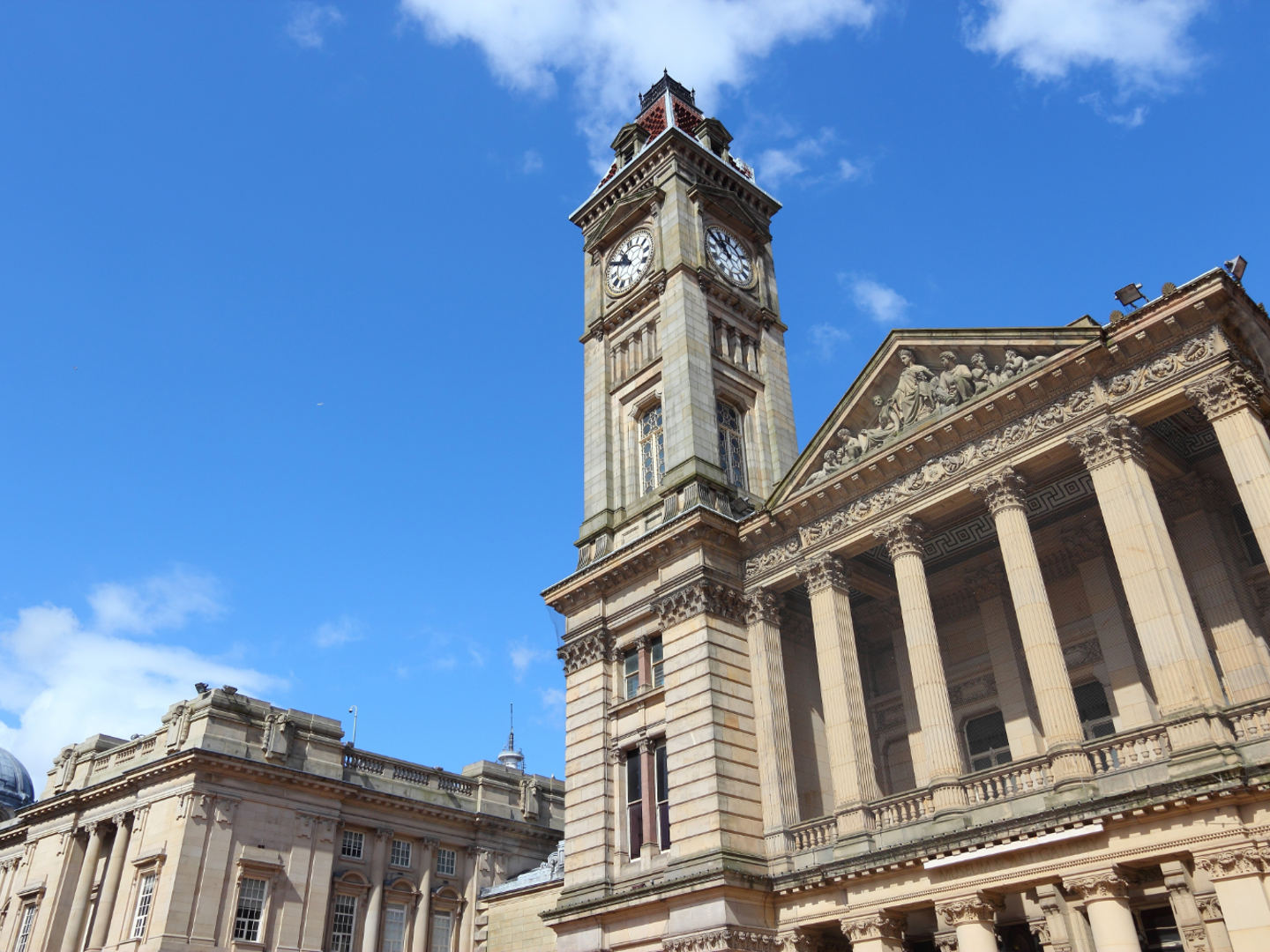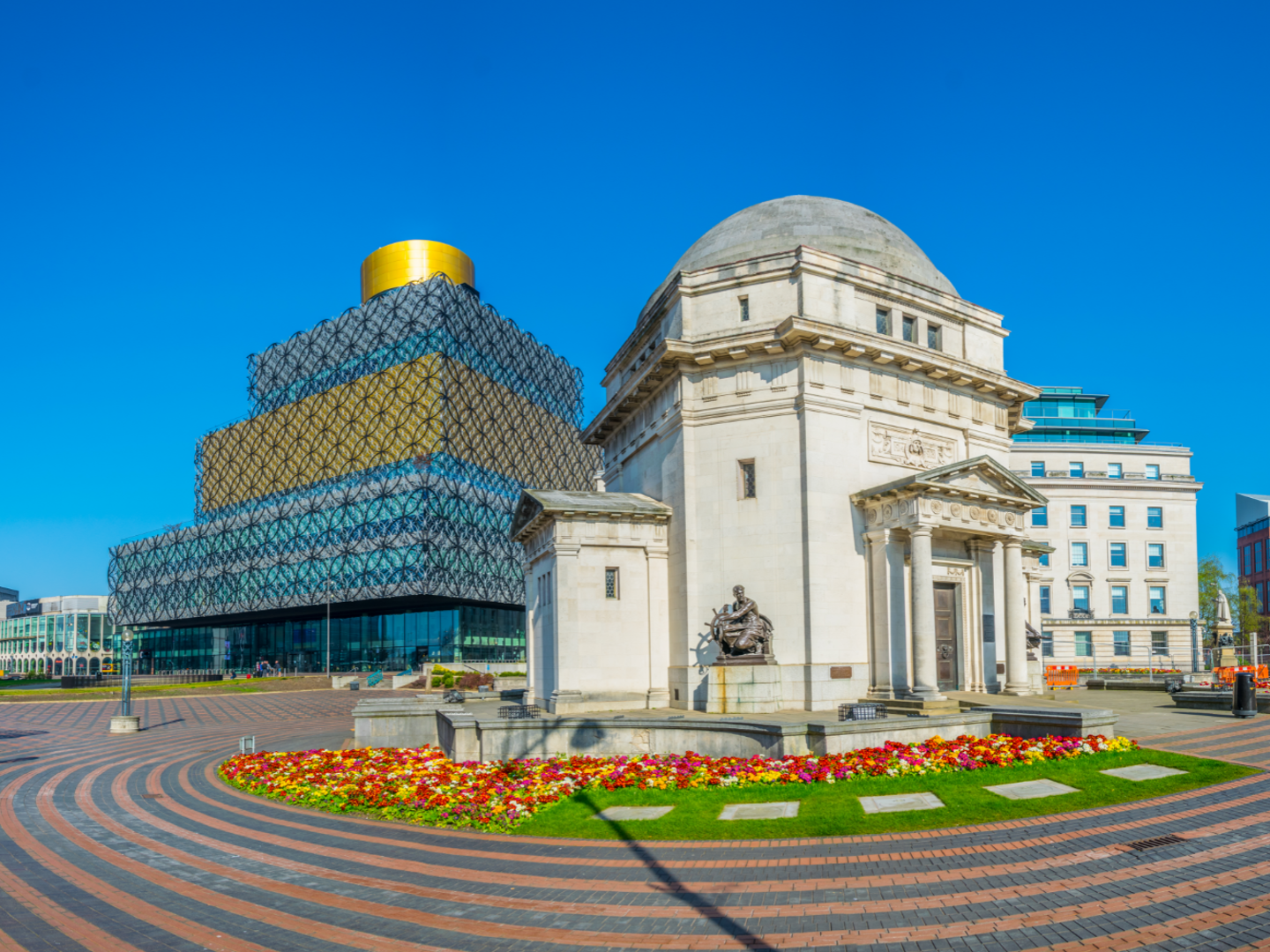 THE NEC
The NEC Arena has millions of visitors each year. Also known as the National Exhibition Centre, the NEC hosts an incredible variety of shows, festivals, expos, exhibitions, conferences, and other events. Check the venue's What's On page, find an event that appeals to you, and add it to your list of things to do in Birmingham. Distance from Hotel du Vin - approximately 12 miles.
THE SYMPHONY HALL
Symphony Hall presents prestigious international orchestras and is also home to the City of Birmingham Symphony Orchestra. If you're hoping to attend a performance while in the city, you'll find a home away from home at our hotel near the Birmingham Symphony Hall. Distance from Hotel du Vin - approximately 0.8 miles.
THE NATIONAL SEA LIFE CENTRE
The National Sea Life Centre takes visitors on an undersea voyage with over 60 displays of freshwater and marine life, creating a wonderland for visitors of all ages. Visiting this attraction is one of the most fascinating things to do in Birmingham if you're a nature lover. Distance from Hotel du Vin - approximately 1 mile.
BIRMINGHAM MUSEUM AND ART GALLERY
Birmingham Museum and Art Gallery is the largest local authority museum service in England and one of the most popular attractions in Birmingham. There are over 500,000 objects in the collections, dating from 200,000 years ago to the present, and originating from each of the continents. BMAG is home to one of the world's finest collections of Pre-Raphaelite art, as well as extensive collections of fine and applied art, social history, archaeology, and ethnography. Distance from Hotel du Vin - approximately 300 yards.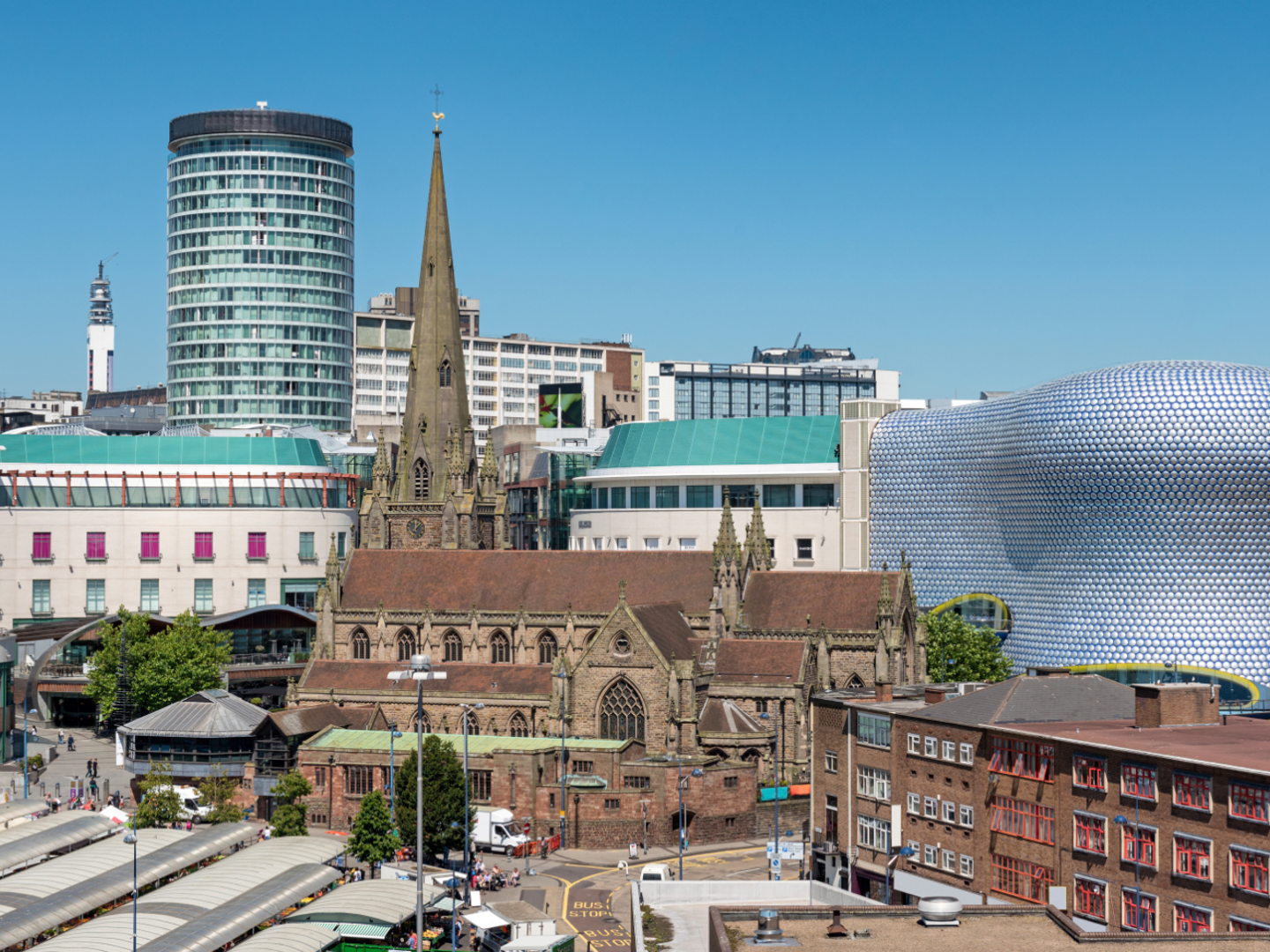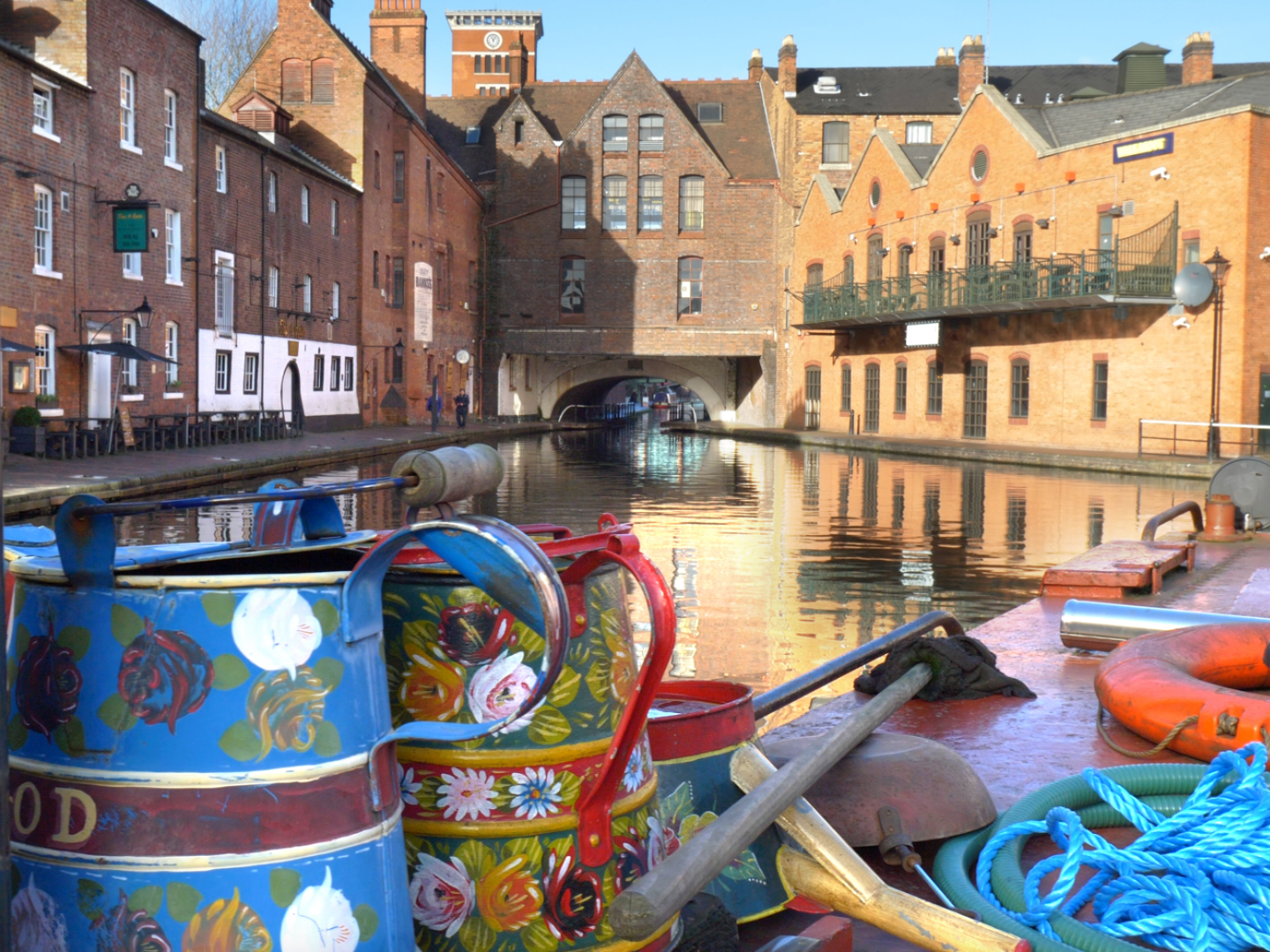 IKON GALLERY
The Ikon Gallery is home to one of Europe's premier venues for contemporary art, and it's known for exhibitions and installations by exciting, innovative, and challenging artists. Don't leave a visit to this gallery off your list of things to do in Birmingham if you're an art lover. Distance from Hotel du Vin - approximately 1 mile
WHITEWALL GALLERIES
Hotel du Vin recommends Whitewall Galleries as the best contemporary art gallery Birmingham has to offer. Join the team at Whitewall during your stay for a glass of Champagne and receive £50 off your first purchase over £200. Whitewall Galleries showcases a stunning portfolio of international artwork from award winning artists including figurative Virtuoso Fabian Perez and the UK's leading impressionist Sheree Valentine Daines. Find Whitewall Galleries next to Snow Hill train station just a short walk from the Hotel du Vin. Distance from Hotel du Vin - just 100 yards.
MUSEUM OF THE JEWELLERY QUARTER
When the proprietors of the Smith & Pepper jewellery manufacturing firm decided to retire in 1981, they ceased trading and locked the door, unaware they would be leaving a time capsule for future generations. Tools were left strewn on benches; grubby overalls were hung on the coat hooks; and dirty teacups were abandoned alongside jars of marmite and jam on the shelf. In the eighty years before its closure little changed with the working practices or equipment used within the family-owned business. Even the décor had more in common with early 20th century trends than a thriving business in the early 1980s. Today the factory is a remarkable museum which tells the story of the Jewellery Quarter and Birmingham's renowned jewellery and metalworking heritage, making it nothing less than one of the most interesting attractions in Birmingham. Distance from Hotel du Vin - approximately 1 mile
ASTON HALL
Aston Hall is one of Birmingham's most treasured buildings. Redisplayed as part of the development project, Aston Hall boasts sumptuous interiors from the 17th, 18th, and 19th centuries, including the magnificent Long Gallery. Display rooms illustrate the part Aston Hall and its residents played in key moments in history, including the English Civil War, and how it prepared to receive royalty on more than one occasion. If you're looking for historical attractions near Birmingham, you won't be disappointed by Aston Hall. Distance from Hotel du Vin - approximately 2.5 miles