United by seven bridges across a spectacular riverscape, Newcastle upon Tyne (a city on the north bank of the River Tyne) and Gateshead (a town on the south bank) form a single, diverse and extremely vibrant visitor destination. Discover the top attractions in Newcastle and Gateshead to enjoy while staying at our hotel.
With so many different areas each offering new sights, sounds and experiences, you'll be amazed at how much is on offer whatever your tastes. World-class culture, vibrant nightlife, award-winning dining, inspiring heritage, fantastic shopping, and acclaimed architecture are linked here by the famous Geordie spirit which flows throughout Newcastle Gateshead. This spirit is symbolised by Antony Gormley's iconic Angel of the North that welcomes travellers to the area.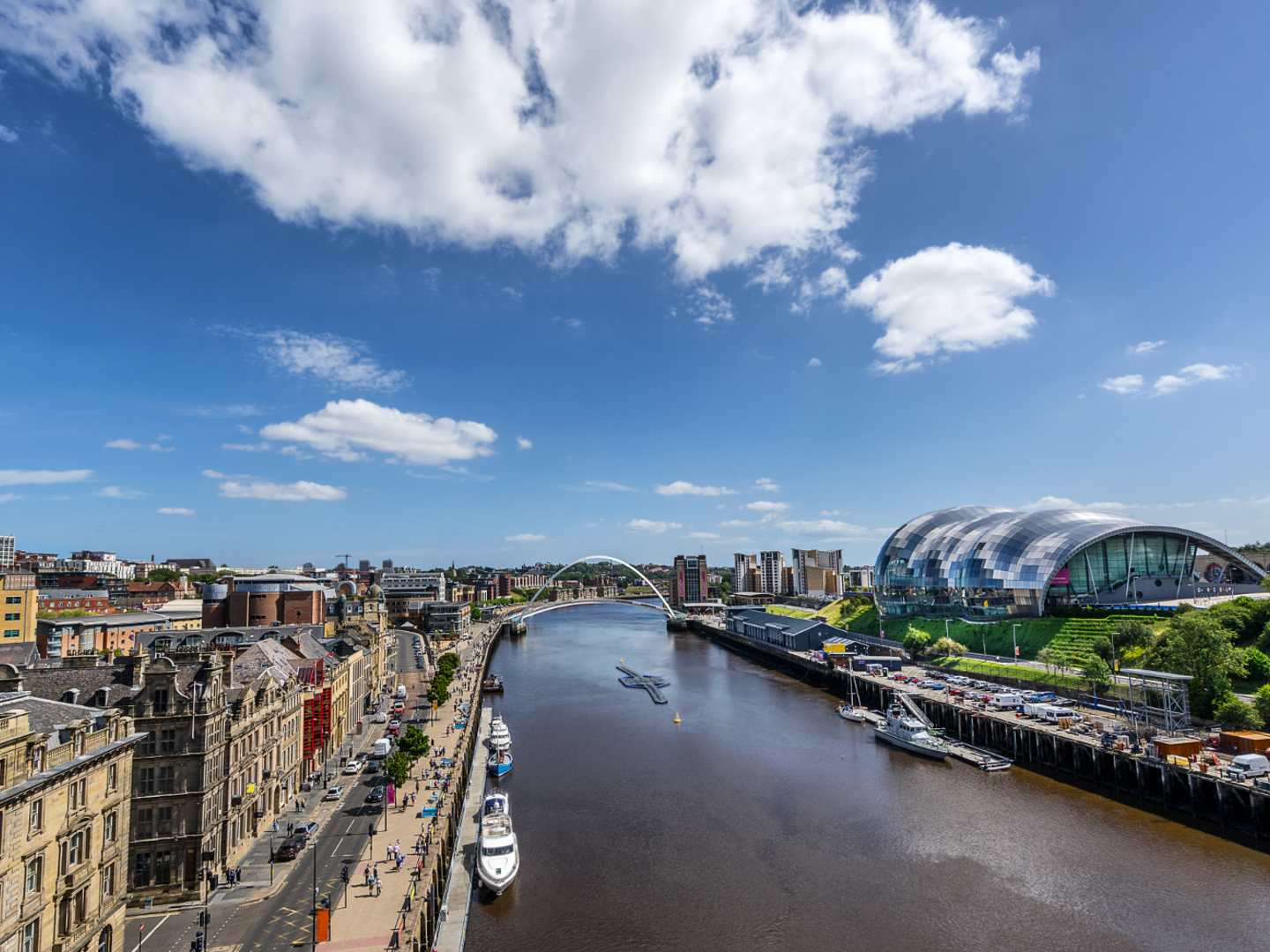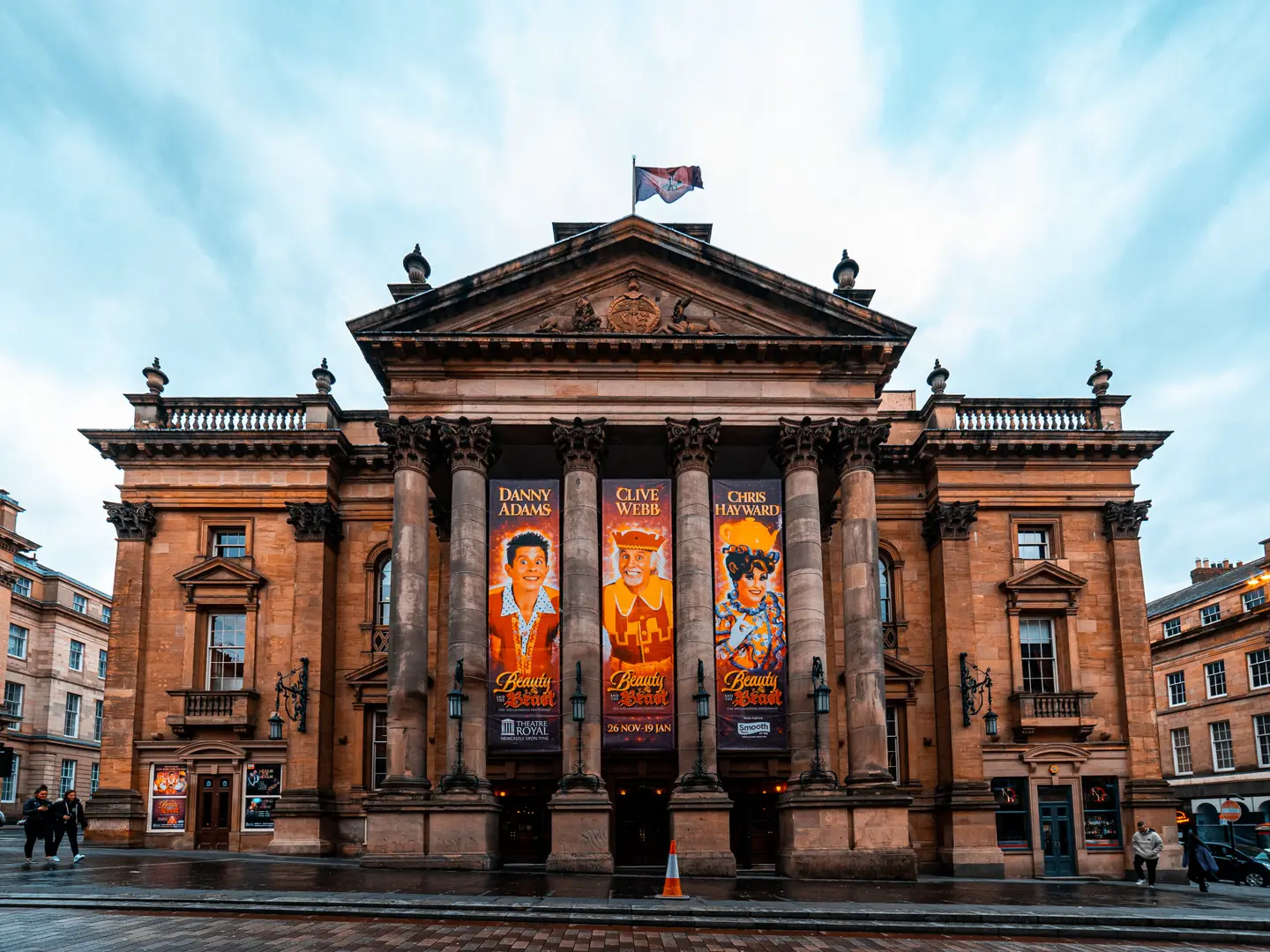 SHOPPING IN NEWCASTLE
Fantastic shopping provided by Eldon Square, one of the UK's largest city centre shopping complexes, and Gateshead's Metrocentre offer visitors heaps of choice. As Europe's largest indoor shopping and leisure complex you might have trouble deciding where to start! Even the most discerning shopper will find something to suit them in boutique-lined High Bridge Street or the fashion-conscious suburb of Jesmond. Jesmond is only a short walk from the city centre or an even shorter Metro ride and is awash with bars, restaurants and hotels to re-fuel when you shop 'til you drop!
THE QUAYSIDE
The Quayside is a spectacular area day and night with Gateshead's iconic Millennium Bridge, the world's first and only tilting bridge, linking Newcastle and Gateshead for pedestrians and cyclists. Gateshead's BALTIC Centre for Contemporary Art is an art-lover's dream, whilst Newcastle's array of riverside bars, pubs, clubs, and restaurants, paired with The Sage Gateshead's diverse programme of musical events, ensure you'll be well catered for. The hotel is only a 3-minute walk from these amazing venues. You're sure to agree that exploring the Quayside is one of the ultimate cool things to do in Newcastle.
OUSEBURN
Feast your senses in Ouseburn, a cultural hub in the northeast of the city. Wander around the area and discover its many fantastic eateries, bars, and pubs, as well as a variety of cultural and social spaces and places. While there, take in some of the sites that stand as reminders of the area's industrial heritage, such as the 1878 Glasshouse Bridge, Ouseburn Railway viaduct, and the old flax chimney outside the Cluny. If you want to include some bar hopping or pub-crawling on your list of things to do around Newcastle, make sure you do it in Ouseburn.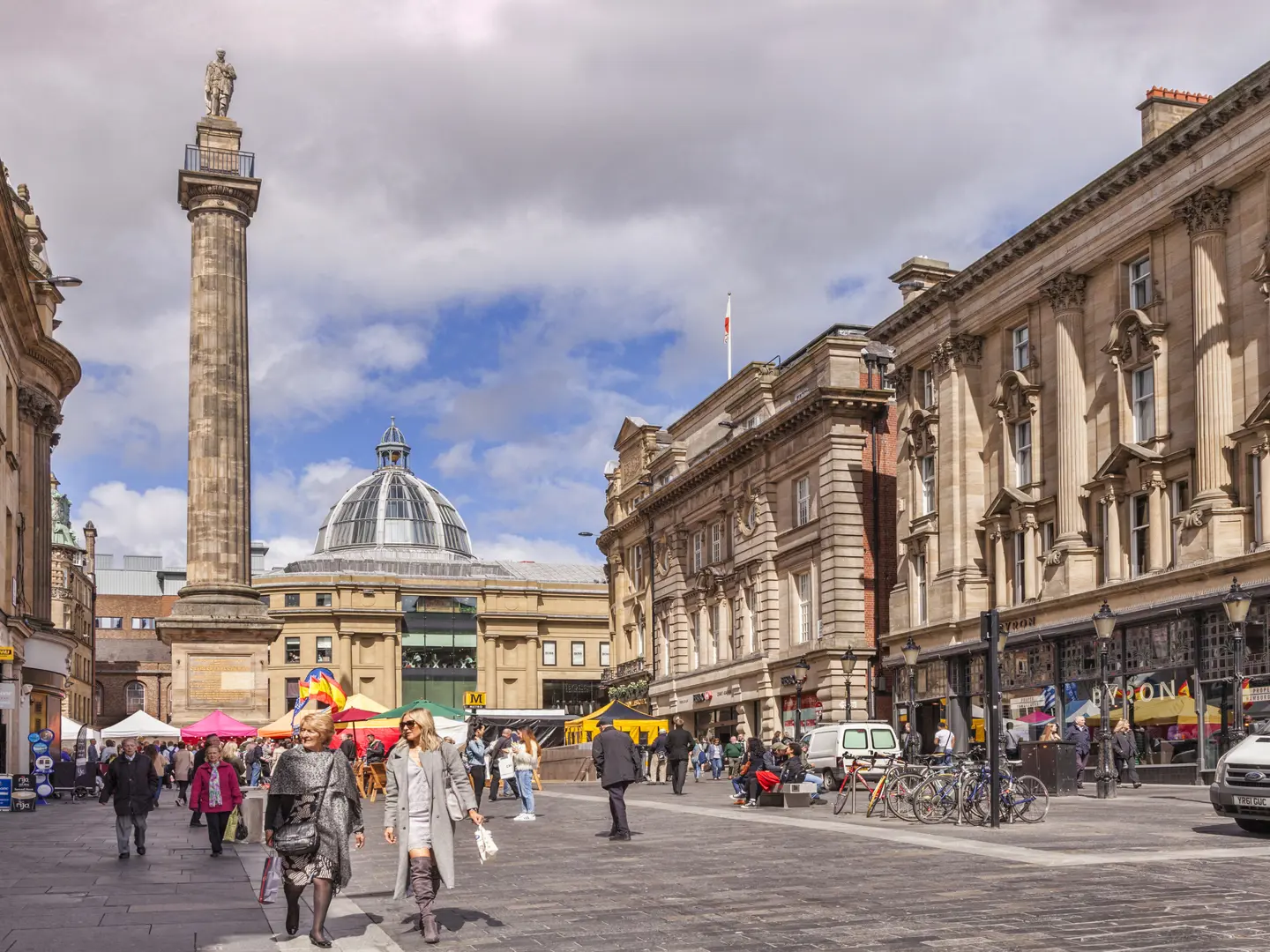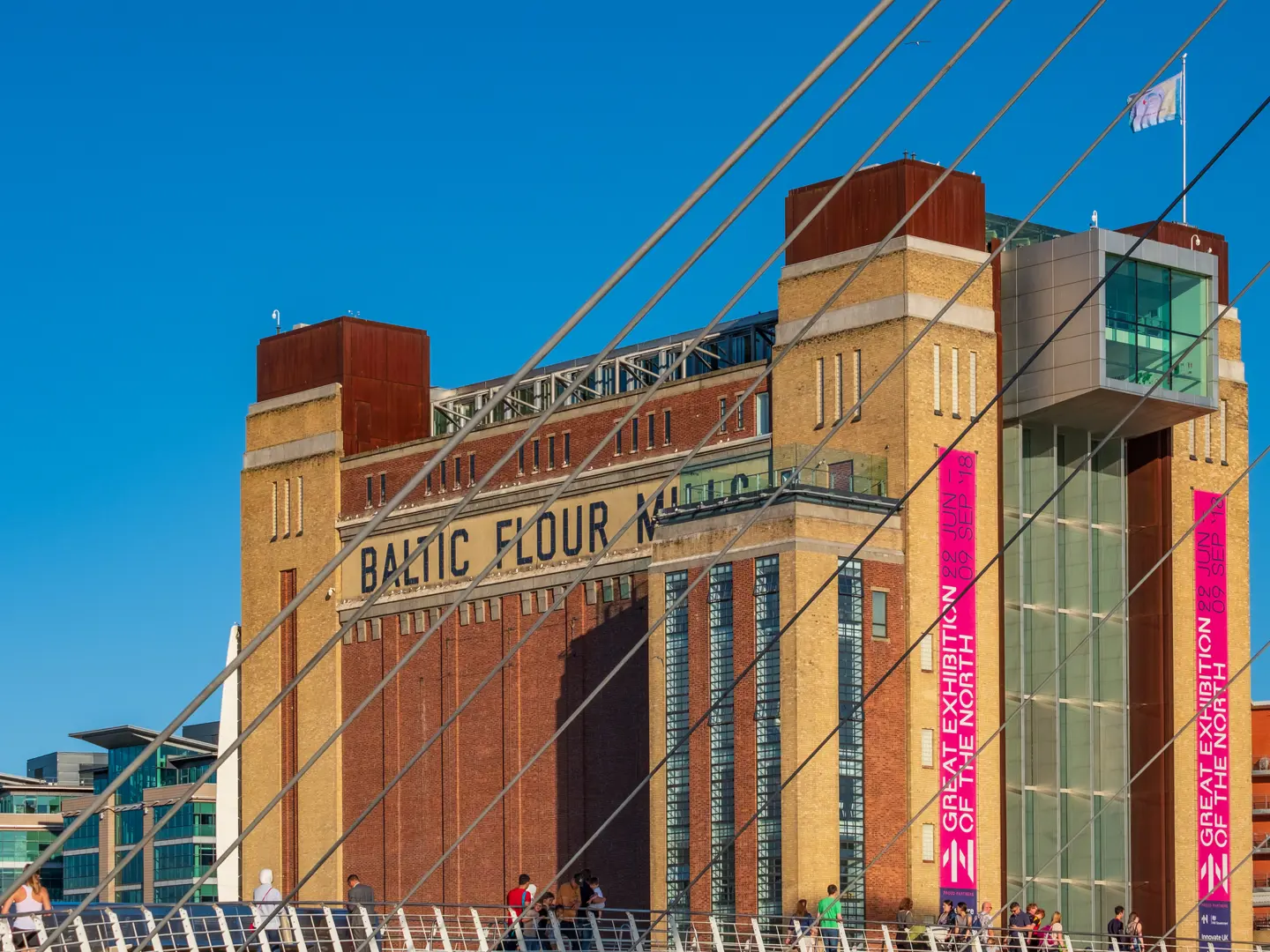 VICTORIA TUNNEL
See a different side of Newcastle by heading underground on a Victoria Tunnel tour. The preserved 19th-century wagonway stretches from the Town Moor to the River Tyne. The tunnel was originally built for transporting coal from Spital Tongues Colliery to the river, and it operated between 1842 and the 1860s. The tunnel was converted into an air-raid shelter in 1939. The tour focuses on both periods in the tunnel's history, shares fascinating stories and offers insights into what life was like underground.
RISING SUN COUNTRY PARK
Rising Sun Country Park is one of the best attractions in Newcastle for nature-lovers. The 400-acre park and nature reserve are famous for its lake area. The local nature reserve boasts various habitats, such as grassland, woodland, wetlands, a pond, and a lake. Whether you're looking for a quiet countryside stroll, a more energetic ramble, or some serious birdwatching, this is where you'll find it.
NEWCASTLE CASTLE
A medieval fortification, Newcastle Castle was built on the site of the original 'new castle' that gave the town its name. Rather than being a comfortable aristocratic home, the castle was a place where armies gathered, and criminals were imprisoned and executed. Explore the fascinating history of the Keep and the Black Gate on a guided tour. Alternatively, if you're looking for cool things to do in Newcastle, attend one of the themed events, such as a Night at the Medieval Tavern, and party like it's 1399.
Our selection of the top attractions in Newcastle are a drop in the bucket of great things to do when you're in town. Base yourself at our hotel and enjoy a break to remember.